Bookkeeping Services
Providing Top Rated Local® Financial Services For Small Businesses
LET US TAKE CARE OF YOUR BOOKKEEPING FOR YOU!
As a small business owner, you have more important things to do than to keep up with your bookkeeping. Our team at Perfect Balance Bookkeeping & Tax Services takes care of your bookkeeping for you, so that you can get back to focusing on your business and generating profits!
At Perfect Balance Bookkeeping & Tax Services, we will handle the bookkeeping work for you and make sure your financial statements are accurate. We can take care of all your QuickBooks needs and transition you to QuickBooks if needed. We are certified QuickBooks ProAdvisors, which will give you the peace of mind that your bookkeeping will be accurate.
WHY HIRE A BOOKKEEPER?
When you fall behind on bookkeeping, the financial statements) stop reflecting the factual state of your finances. That makes it hard (sometimes impossible) to understand cash flow and accurately gauge the health of your business. For instance, if your Cost of Goods Sold (COGS) for the past six months has not been updated, you can't deduct it from your revenue in order to determine how much profit you've earned.
Some business owners believe if they have cash in their bank account, they are in a good financial state. This is inaccurate and does not reflect the actual health of the company. This means you are blind to how much money you actually are making, as well as the steps you can take to increase your income.
Furthermore, if your books are not up-to-date, you will need to catch them up during tax season (costs you more money and time), making a typically stressful time of year even more difficult. With a qualified bookkeeping solution, you can expect to know where your money is going to and coming from. Request a consultation with our bookkeepers at Perfect Balance Bookkeeping & Tax Services today!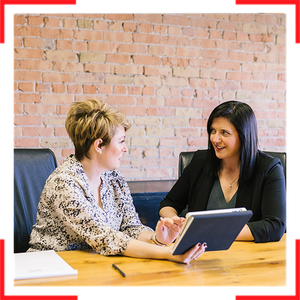 HIRE A BOOKKEEPER TODAY!
From managing your employees to improving relations with clients, we know that there is a lot more to running a small business than simply keeping track of the finances. That's where we come in!
Perfect Balance Bookkeeping & Tax Services, has over 25 years of experience helping businesses maintain financial stability with bookkeeping services and techniques. Call us today to get started!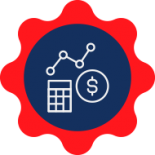 INCOME STATEMENT
Also called a Profit & Loss, an income statement shows your revenue and your expenses over a specified time period.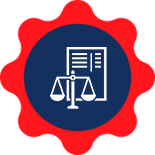 BALANCE SHEET
A balance sheet offers a snapshot of your business's financial position at a single point in time.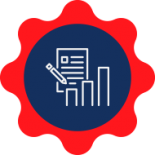 CASH FLOW STATEMENT
A cash flow statement is a record of the cash and cash-like equivalents entering and leaving your company.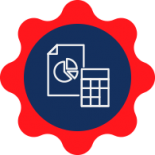 STATEMENT OF CHANGES IN EQUITY
Also called a statement of retained earnings, this statement shows how your share of capital, reserves, and retained earnings have changed in a reporting period.
With all the basics in order, you can continue to grow your small business with confidence. These tasks create a solid foundation of any successful business accounting system, making it necessary for someone to handle and keep close tabs on them. Instead of stressing and taking on the burden of handling all the bookkeeping items by yourself, you can turn to the professionals at Perfect Balance Bookkeeping & Tax Services. Call our team today for more information!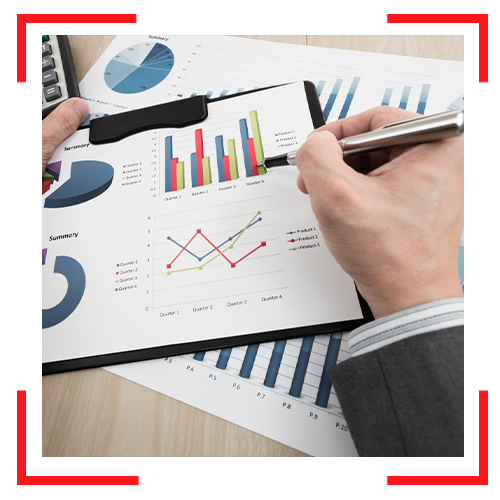 QUICKBOOKS SERVICES
At Perfect Balance Bookkeeping & Tax Services, we utilize QuickBooks Online for our clients and are certified QuickBooks ProAdvisors. With extensive knowledge of the platform, our team can assist you and your employees in fully understanding the software, and utilizing it to the fullest extent to fit your small business needs.
From setup to training, our team of certified QuickBooks ProAdvisors will walk you through the software, make sure it is set up correctly for your business, clean-up your existing QuickBooks, and help you keep your bookkeeping in order long-term. While the QuickBooks Online is intuitive and easy to use, it requires someone that understands accounting to ensure your bookkeeping is clean, free of errors, and automated to keep your business running smoothly. Request a free consultation with Perfect Balance Bookkeeping & Tax Services today to discuss QuickBooks Online for your small business!
ADDITIONAL BOOKKEEPING SERVICES
Our team of bookkeeping professionals at Perfect Balance Bookkeeping & Tax Services understand that each and every small business is slightly different. We will happily customize your bookkeeping service package beyond our basic services to ensure you get the exact help that your small business needs. The following are some of the additional bookkeeping services that we provide our clients to help your business run like a well-oiled machine:
FINANCIAL RECORDS
Manage accounts receivable and accounts payable.
Monitor debt levels and apply payment to any debt as it comes up for payment.
Record incoming cash and deposit at the bank
Maintain your annual budget
PAYROLL
Process payroll
Collect and remit payroll taxes to the taxing authorities
TAX PLANNING/ PREPARATION
Complete your annual Federal and State tax filings
Collect and remit sales tax to the taxing authorities
SMALL BUSINESS BOOKKEEPING FAQS
WHAT ARE THE THREE MAJOR METHODS OF BOOKKEEPING?
The three main accounting methods for small business bookkeeping are the following:
Cash Basis — this accounting method is one that recognizes revenues and expenses when the cash is received or paid out.
Accrual Basis — this accounting method is one that recognizes and records revenue and expenses at the moment they occur.
Hybrid Method — this accounting method is a hybrid of both the cash and accrual basis methods to properly reflect a business's income.
HOW DO I FIND A BOOKKEEPER FOR MY SMALL BUSINESS?
It is important to find a bookkeeper that fits your business's needs overall, but you should look for the following in a bookkeeper for you small business:
Experience with small businesses
Reputable reviews
Competitive prices
Accounting software knowledge
Offers tax planning and preparation services
CAN I DO MY OWN SMALL BUSINESS BOOKKEEPING?
While some basic bookkeeping skills such as tracking income and expenses are possible with a little accounting knowledge, this can become complex and time consuming as you grow your business. To ensure accurate bookkeeping and accounting, we at Perfect Balance Bookkeeping & Tax Services recommend hiring a professional bookkeeper for your small business.
WHAT IS THE BEST ACCOUNTING SOFTWARE FOR SMALL BUSINESSES?
QuickBooks Online was rated best overall for small business bookkeeping. At Perfect Balance Bookkeeping & Tax Services, our team has extensive experience and certifications for QuickBooks online to ensure that we can assist you with learning the software. Get in touch with us today to get started!
CHOOSING PERFECT BALANCE BOOKKEEPING & TAX SERVICES
Whether you are needing our help getting all caught up on long-overdue bookkeeping items or wanting to start with us at the launch of your business, we are here to help you find success for many years to come. Remember, it's never too early or too late to get your business' financial plan on track. Give our team at Perfect Balance Bookkeeping & Tax Services a call today to learn more about how our bookkeeping services can help take your business to the next level.
You can also fill out the contact form provided below to set up a free, no-obligation consultation with our experts. We look forward to working with you and learning more about your small business!
SCHEDULE A CONSULTATION
Do not fill this form out if you're a solicitor.