TAX SOLUTIONS
Top Rated Local® Solutions For Your Individual & Small Business Taxes
DON'T TAKE ON TAX SEASON ALONE
Preparing your own income tax return for you, your family, or your small business can be a task that leaves you with more questions than answers. Whether we like it or not, today's tax laws are so complicated that filing a relatively simple return can be confusing. It is just too easy to overlook deductions and credits to which you are entitled — causing your business to lose the money that you have worked hard to earn. Even if you use a computer software program, there's no substitute for the assistance of an experienced tax professional.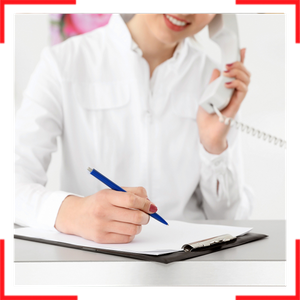 When you hire Perfect Balance Bookkeeping and Tax Services, you won't have to deal with any more confusing forms or charts as you try to file your taxes. We not only handle all of the paperwork, but we also provide you with excellent personalized service that will keep you coming back year after year. Call today for a free consultation!
WHY HIRE A PROFESSIONAL FOR YOUR BUSINESS TAXES?
As a business owner, you have so many things on your plate that are pertinent to the success of your business. However, you don't have to do it all alone. By hiring professionals to assist you with things like your business's taxes, you can take a deep breath and know that everything is taken care of. Below are some of the main advantages you can receive by hiring a professional tax expert!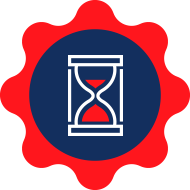 SAVE TIME
Tax season alone can be extremely time consuming, but tax preparation for businesses stretches farther out than just the month or so before taxes are due. Our tax experts take control of your taxes so that you can focus your time on other important areas of your business.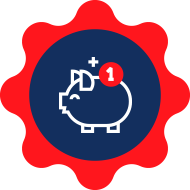 SAVE MONEY
The upfront cost of a professional tax expert often deters business owners from hiring one. However, in the long run, having someone with specific knowledge and expertise in business taxes commonly saves businesses money thanks to thorough reporting of claims and deductions.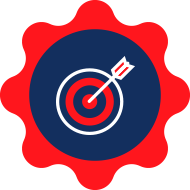 PREVENT MISTAKES
While many business owners file their own business taxes, they often don't have the knowledge needed to file them accurately — leading to possible audits and fines. Our tax experts are committed to providing your business with detailed tax solutions to ensure that mistakes are avoided.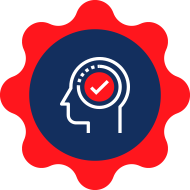 GAIN PEACE OF MIND
From taking on the general burden of your business taxes to providing thorough services that prevent mistakes and allow you to take advantage of any deductions your business is eligible for, hiring a professional tax expert offers extreme peace of mind for business owners.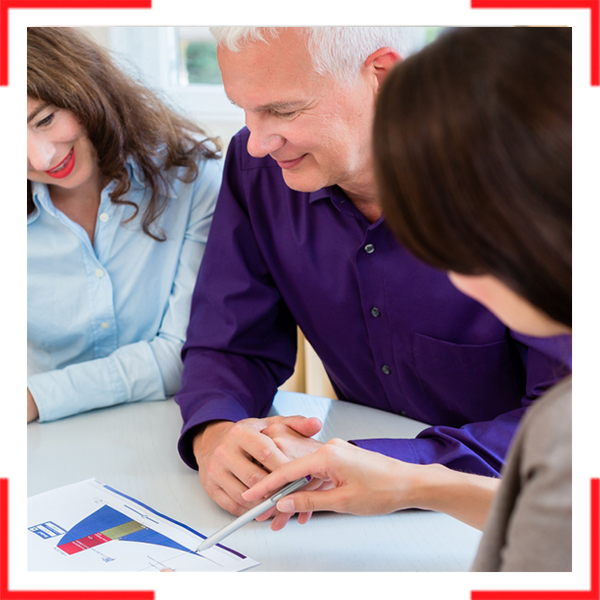 READY FOR APRIL 15TH?
Are you worried that tax season is approaching too quickly? At Perfect Balance Bookkeeping and Tax Services, we handle all of your individual and small business taxes. From personal income to payroll tax, you can rest assured that your taxes are completed accurately and on time. Looking to get an extension on your taxes? We can help with that too! Call us today for a free, no obligation consultation!
READY FOR OCTOBER 15TH?
Taxpayers who request an extension on filing their taxes in April need to file their tax returns by October 15th. Extensions can be helpful for small business owners, but when the time comes to file, it can be just as stressful. Call Perfect Balance Bookkeeping and Tax Services today to ensure that you are well-prepared for that time to come. Remember, there are no additional extensions, and if you miss the deadline, the penalties may be significant!
TAX PREPARATION HANDLED BY THE EXPERTS
Why let an amateur prepare your taxes? With more than 20 years of accounting experience, you know your tax preparation is in good, trusted hands when you choose Perfect Balance Bookkeeping & Tax Services.
Relieve The Stress Of Preparing Your Taxes:
Personal income taxes (federal and all states)
Prior year taxes
Corporate and partnership taxes
Payroll taxes
Sales and use taxes
One wrong move with your taxes can lead to major financial inconsistencies and issues with the IRS. With Perfect Balance Bookkeeping and Tax Services, we ensure that your taxes are prepared properly. When you need assistance with your small business taxes, we are the team to call. Receive a free consultation today!
DOES A BUSINESS HAVE TO FILE TAXES IF IT MAKES NO MONEY?
Businesses that haven't incurred revenue within the last year fall within two categories:
No business expenses and no income
Business expenses but no income
Depending on which category you fall into as well as which company structure your business is set up as (Sole Proprietorship, Partnership, and Corporation), the filing requirements will vary when no income has been obtained. Schedule a consultation with our team today for filing details specific to your business!
HOW DO YOU FILE FEDERAL INCOME TAXES FOR SMALL BUSINESSES?
Follow these steps to file your small business taxes:
Collect all your business's financial records
Determine which tax form is appropriate for your business
Carefully fill out the form and review for accuracy
Mail in or submit online prior to your tax filing deadline
Need assistance with filing your business's tax return? Perfect Balance Bookkeeping & Tax Services is here to help. Call us today!
HOW OFTEN DO BUSINESSES FILE THEIR TAXES?
Businesses are responsible for filing their taxes yearly just like personal taxes. However, your business may be responsible for filing estimated taxes on a quarterly basis — depending on how much profit is earned. Get in touch with our team today for more information!
WHAT ARE THE WAYS I CAN FILE MY BUSINESS TAXES?
There are three main ways that you can choose to file your business taxes:
Filling out forms by hand and mailing in.
Filing online through a tax filing software.
Hiring a tax preparer to file your taxes.
SEE WHAT OUR CLIENTS HAVE TO SAY
SHE'S A STAR.
I've had the great pleasure of working with Mary and I can attest to the fact that she's extremely knowledgeable, hard working as well as being a delight to work with. Mary's drive and commitment along with her personality made my job much easier and my time much more rewarding. She's a star.
- Stuart B.
MARY IS A HARD WORKER, PROFICIENT IN MANY ASPECTS OF THE ACCOUNTING INDUSTRY.
Mary is a hard worker, proficient in many aspects of the accounting industry. Her customer service is highly respected and professional. I have worked with Mary for years now and have nothing but positive things to say about her and her work ethics.
- Paul G.
MARY STEFANO IS HANDS DOWN ONE OF THE BEST PAYROLL ADMINISTRATORS I'VE SEEN.
Mary Stefano is hands down one of the best payroll administrators I've seen. Not only that, she can multi-task and can manage other accounting functions very easily including business taxes.
- Brian B.
PERFECT BALANCE BOOKKEEPING AND TAX SERVICES CAN HELP
Today's tax laws are so complicated that a simple return can leave you scratching your head for hours. It's almost too easy to overlook deductions and credits you are entitled to receive, even if you are using a computer software program. With the help of the tax experts at Perfect Balance Bookkeeping and Tax Services in Carrollton, you can rest assured that everything will be filed accurately.
No more confusing forms, no more frustration, and no more confusing charts!
Call Perfect Balance Bookkeeping and Tax Services today and have peace of mind knowing that your taxes are in the hands of our tax experts!
SCHEDULE A CONSULTATION
Do not fill this form out if you're a solicitor.